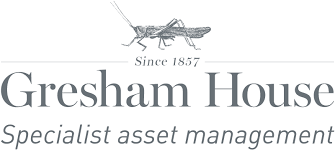 Dimensions/Area
2 Barriers, 16m x 16m total
Fire Rating
2h Integrity, 2h Insulation
Company profile
Metka is the largest company in the Greek industrial conglomerate Mytilineos. Responsible for large-scale construction projects in the energy, infrastructure and defence sectors, Metka has an almost 90-year legacy of large-scale manufacturing and construction across the world, and specialises in the production of unique mechanical equipment, fabrications and machinery.
Overview
Invicta Durasteel was contacted directly by Metka on behalf of Gresham House Energy Storage Fund, a specialist alternative asset manager investing in UK-based battery energy storage systems. Gresham House had acquired a 40MW battery storage facility in Glassenbury, Kent, which currently stands as one of the largest battery storage facilities in the UK.
However, they were unable to energise the transformer without a fire wall, which we were approached to install. The fire wall would have to be well-insulated to protect the batteries, and other sensitive equipment situated nearby, from the heat generated by the transformer.
The design of the fire wall would also have to ensure that air flow from the nearby external air conditioning units was not constricted. These conditioning units controlled internal temperatures within the storage facility, playing a crucial role in making sure the batteries did not overheat.
Technical Constraints
As the fire barrier was external, wind loads would have to be considered. The design would also have to consider how to utilise the existing foundations, and how new foundations could be introduced to support the diagonal props.
The fire wall would require new padstones, whereas the diagonal props would utilise the existing surrounding foundations. The site access also restricted us slightly between the firewall line and the battery store facility, meaning that special access measures had to be taken.
Solution
Invicta coordinated a bespoke design report from an independent structural engineer to accommodate for the fire and wind loads. Following client approval, we then engaged a structural steel specialist to manufacture the required support steelwork as specified by Invicta's structural engineer. Two fire barriers were produced with both 2-hour fire integrity and heat insulation. The barriers occupied 16m² in total, and were certified to resist wind speeds up to 35.93 m/s.
Benefits
The barriers were successfully installed, signed off and certificated as per the design report and client's specification. Installation was completed by three Durasteel engineers in the allotted 8 day timeframe.