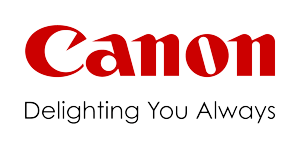 Application
Transformer & Generator Set Protection
Fire Rating
4 Hour Integrity and Stability
Company Background
Canon Business Machines Philippines Inc. is a subsidiary of Canon Inc., a major Japanese manufacturer of optical, imaging and industrial devices and equipment.
Canon Business Machines Philippines operates a roughly 85,000.00m² manufacturing plant, which employs around 5,000 people. The company primarily manufactures monochrome laser beam printers, and has won multiple awards for its Environmental Management policies.
Project Challenges
Invicta was approached to design and install fire barriers for two transformers and a generator set, which had been in situ for around 10 years.
Recent changes in fire safety legislation had led inspectors to advise that T-shaped barriers be fitted, in order to help mitigate the effects of a potential transformer fire or explosion.
Technical Constraints
The fire barriers would have to be designed not only to be 4-hour fire resistant, but also to resist the effects of local weather conditions. As the Philippines is prone to typhoons, the barriers would have to withstand potential flooding conditions, as well as high wind speeds of up to 45m/s.
These conditions meant that longer anchors and dedicated foundations would be required to achieve the desired performance. The principal challenge would be how to install the required 4.5m long posts, each weighing more than 100 kg, and Durasteel boards at 72 kg each, as there was little space on site for the equipment typically needed to lift the posts, and to fix the boards into position.
Installed Solution
Invicta successfully installed two fire and extreme weather resistant barriers. Our operatives had to take extra care handling the posts and Durasteel boards as the transformers were in operation, and could not afford to be damaged, as this would interrupt production at the factory.
Key Benefits
Installation was completed in less than two weeks without shutting down the transformers, thanks to additional precautions taken to ensure the safety of workers during the installation. In line with this, the client's day-to-day operations were not affected in any way, whilst still being able to implement fire and blast safety measures to the highest levels.
End Result