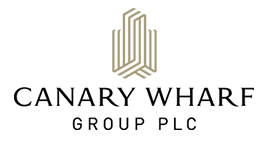 Application
Cable Encasements
Company profile
Canary Wharf Group plc is one of London's most prolific property developers, having constructed more office space in the capital than anyone else over the past decade.
The group owns Canary Wharf Contractors, who are responsible for most of the construction that has taken place across Canary Wharf, this project included. They have also contributed heavily to transport projects linking Canary Wharf to the rest of the city, turning it into a thriving commercial hub.
Overview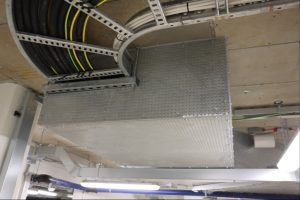 Canary Wharf Contractors approached us to provide insulated cable protection for 11kV life safety cables at a landmark new build in Canary Wharf, encompassing a mixture of commercial and residential space.
In accordance with BS8519:2010, the cable protection would have to keep the cables operational for a period of two hours in the event of a fire. They would not only have to provide complete fire integrity, but also sufficient thermal protection to limit any temperature rise within the encasement.
Technical Constraints
As with any life safety cable protection project, it was vital that the cables remained operational in a fire, as they provide power to critical services such as lifts, smoke barriers and sprinklers. The encasements would also have to protect against thermal shock from a fireman's hose stream following a fire event.
Unlike some other cable protection projects, we were advised by the cable manufacturer that dissipating heat protection would not be required, as the cables only radiate a low amount of heat. As such, we would not need to utilise Promaseal intumescent ventilation grilles.
Solution
For this project we opted to use 70mm of Promatect L500 in conjunction with Durasteel. As a result, we were able to limit the temperature rise within the cable jacket to 120°C for 120 minutes.
This exceeds the requirements of BS8519:2010, which is to limit the temperature rise to 180°C, ensuring the integrity of the life safety cables in a fire.
Result
Invicta successfully supplied and installed the system noted above, and the installation was inspected and signed off with full certification.