Application
Document Storage Vault
Staffordshire County Council in the UK serves a population of around 800,000 residents with vital services to the community, including schools, libraries, social services, trading standards, highways and planning. With all of these services generating large numbers of paper documents, the Council decided to relocate its document storage facility to a new, larger warehouse and within it include a fireproof vault for the storage of the most important documents.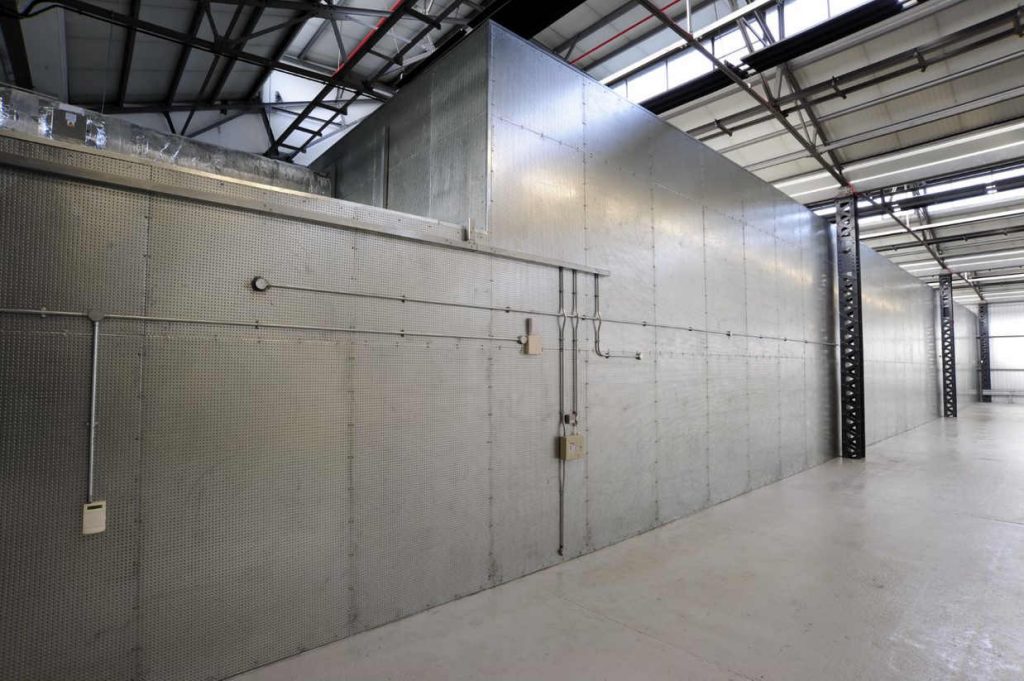 Invicta were asked to design and install a 35m long x 7m wide x 5m tall vault, filled to capacity with mobile shelving to maximise the vault's storage space. The vault was engineered and designed to be completely self-supporting, without any internal or external structural support columns and beams that would normally also require fire protecting.
Providing industry leading 4 hour fire protection, the vault had air conditioning and a water leak detection system installed to ensure complete protection from not only fire but also moisture and water that could also potentially damage the documents inside.
A mantrap lobby was constructed on the outside of the vault's main entry door to ensure that the ideal ambient temperature could be constantly maintained inside the vault even when doors were opened. All entry doors were secured with magnetic lock PIN entry systems to prevent unauthorised access to the vault and sensitive documents.
The vault installation was completed in under 8 weeks before the remaining space in the warehouse was filled with pallet racking for the storage of the Council's non-sensitive documents.