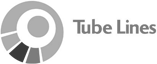 Application
Control Centre Compartmentation
End Client
London Underground
As part of Tubelines' modernisation, extension and redevelopment of the Northern Line on the London Underground, a new 24-hour computer-based Northern Line Control Centre has been designed and built on the fringes of Highgate Woods in North London that will ultimately control the entire Northern Line's operation.
The central equipment control room contained much of the electrical equipment essential to the core operation of the control centre, and a risk analysis deemed it necessary to segregate this area from the adjacent areas where personnel would be working so that in the event of an electrical fire, the fire would be contained to the local area and allow people a safe means of escape.
Invicta were contracted to design and install self-supporting high performance 4 hour integrity and stability fire walls around the perimeter of the control room that would contain a fire and stop it from spreading to other areas of the control centre.
The walls were designed to a standard tested specification using an 80mm x 60mm x 3mm cold rolled channel framework with a single Durasteel sheet fixed to one side. Four 4 hour fire rated double personnel doors were installed within the barriers to allow easy access to the equipment in the room.
A deflection head detail was installed to the top of the walls to allow for deflection of the floor above. In various locations there were also service penetrations and ducts passing through the line of the fire wall which had to be sealed appropriately in order to maintain the 4 hour fire integrity and stability performance of the walls.
Installed in under 4 weeks, the Durasteel fire barriers provide the highest level of fire protection available, ensuring maximum protection for the London Underground.