For your information
You are being redirected to one of our divisional subsites which contains more detailed information on the required division. To navigate back to the main Invicta Group site, please click the link found in the footer at the bottom of the page.
How to combine building fire safety with sustainability
14th March 2023
Quick Quote
Contact Fraser Shearer Anand Raghavan Ben Tan Azim Rizvi Anand Raghavan Our USA Office
To get a quotation or arrange a free site survey - Call Fraser Shearer Anand Raghavan Ben Tan Azim Rizvi Anand Raghavan Our USA Office on
Current location:

UK

UAE

Malaysia

India

Qatar

USA
Or
Send us a message
Quick Quote
Contact Fraser Shearer Anand Raghavan Ben Tan Azim Rizvi Anand Raghavan Our USA Office
Current location:

UK

UAE

Malaysia

India

Qatar

USA
Send us a message
Climate change is at the top of the international agenda, and not before time. While world leaders gathered at the Cop27 summit, businesses and organisations were already sharpening their focus on sustainability. This is particularly true in the world of building design, where the sustainability of both the projects and buildings themselves are under heavy scrutiny, and subject to a growing list of environmental laws.
An interesting interloper in this discussion is fire safety. With the fire safety of buildings given particular attention since the Grenfell Tower disaster, fire safety is a core priority. Yet there are questions about how fire safety measures mesh with sustainability goals. While there are some fire safety products that can pose environmental issues, however, the problems from an uncontrolled fire are greater – for the environment and people's lives.
Sustain and gain
Sustainability is perhaps the number one focus in modern building design. Despite the current period of economic uncertainty, construction is continuing at a breakneck pace. The growing population is leading to a rush of new housing stock, with detailed ecology assessments and features such as electric car charging points. Environmental 'net zero' targets are also seeing a push for renovations to old buildings across Europe, adding cavity wall insulation, double or triple glazing, and other efficiency improvements.
However, there is another issue that's on the mind of many architects and contractors. The Hackitt Review into fire safety regulations following the Grenfell Tower made a number of recommendations, many of which have since been adopted into law. These include mandatory sprinkler systems and consistent wayfinding signage in buildings above 11 metres tall; and the establishment of a new Building Safety Regulator, which will demand greater evidence as to fire safety decisions at each stage of building projects.
Some question whether these two issues could come into conflict. Advanced fire protection systems use substantial amounts of electronics, while some also argue that new design principles can imperil fire safety. This is not to mention the environmental impact of fighting a fire, with chemicals and large quantities of water polluting the environment. Clearly both issues need to be addressed – so how can we ensure that fire safety and sustainability work in tandem, protecting both people and the planet?
Mitigating modern fire risks
There's a convincing case that many modern design features – some specifically intended to improve sustainability – can make buildings inherently less fire safe. The increasing use of glazing (particularly structural glazing) can make fighting a fire extremely dangerous, with the potential for glass to shatter, and fires to more easily pass between areas of a building.
New airtight insulation methods can also be a major fire hazard if a fire starts in or breaches the sealed space, rapidly spreading within the confined space, and around the outside of a room or building. This insulation method has been blamed for the unpredictable fire dynamics it can create, as well as the lack of access to fight such a fire, and the often flammable forms of insulation being used.
The materials used in modern construction can also differ. The lightweight wooden construction favoured in the United States and other parts of the world is often more susceptible to fire damage than heavier-duty materials. This is particularly true of 5-over-1 designs, where five wood-framed floors sit on top of a concrete podium, used for residential amenities or retail space. This design is especially vulnerable to damaging and fast-spreading fires due to a lack of compartmentalisation, particularly in the construction stage.
Modern furnishings can also contribute to growing fire risks. Cheap, lightweight furniture made from particleboard or other composites can be both highly flammable and contain polluting chemicals (as opposed to solid wood furniture, which burns less quickly). The amount of electronics used by most people also poses both a risk of starting fires, and an added threat in terms of the plastics and other chemicals they contain.
Staying safe and sustainable
Of course, stopping fires isn't only a means to save lives. While the use of certain materials may be damaging, and even exacerbate the environmental damage of a fire, preventing and limiting the scope of a fire is always the goal for planners. Preventing a fire also prevents the destruction of items and materials that go on to emit harmful pollutants, and contaminate the air and water around a site. Achieving this means marrying design with processes, such as fire risk assessments, trained fire marshals and fire drills. All of this helps to ensure that passive and active fire protection – the last line of defence – isn't called into action.
By using newer building materials, it is also possible to achieve a balance between fire safety and sustainability – one that prioritises sustainably sourced materials and minimises environmental damage, while also preventing and limiting the effects of fires. Durasteel fire barriers for instance are smaller and use less concrete than solid concrete barriers, the impact of which on the environment is well-known. New technologies such as very early smoke detection alarms, smart emergency lighting and building occupancy sensors can also help to coordinate a faster emergency response, stopping destructive fires earlier.
Finally, the means by which we heat buildings (and food) is gradually shifting, in a way that should marry up sustainability and fire safety concerns. The volatility and ecological impact of natural gas is seeing a steady shift towards electric heaters and heat pumps, both of which will potentially reduce the likelihood of fires and blasts due to gas explosions or accidental ignitions, as well as the propensity for carbon monoxide leaks. Recent gas explosions highlight this threat, albeit in a different context to fire safety.
–
Fire safety and sustainability can seem at odds with each other, but they don't need to be. While it's always worth asking the question as to whether sustainable materials or processes might pose a fire safety risk, this should be done in a holistic manner, with consideration of how other aspects of the project serve to minimise this risk. Doing so can lead to designs that both enhance safety and benefit the environment – a win for people and the planet.
Accreditations & Affiliations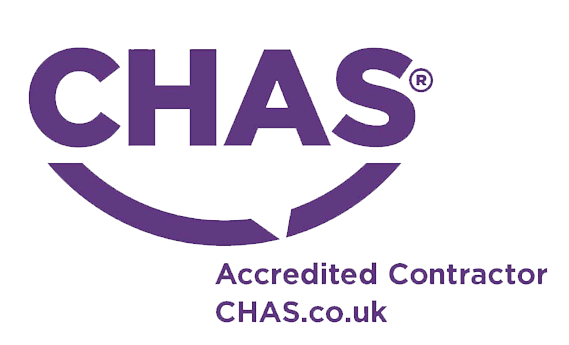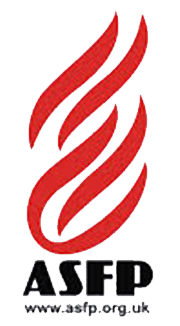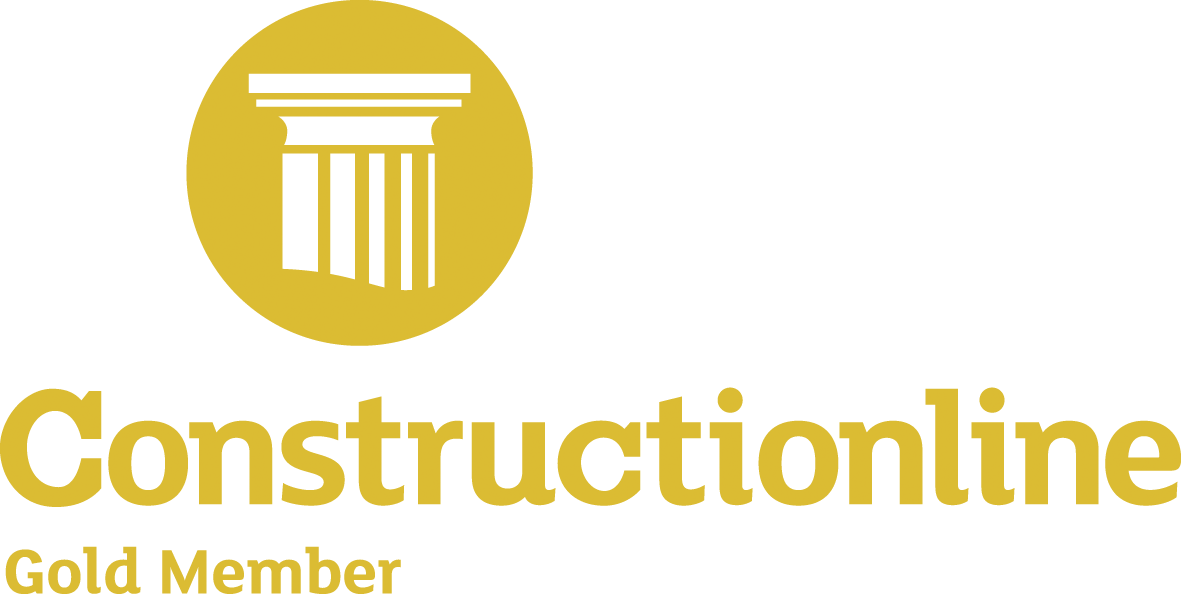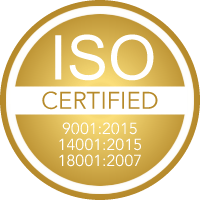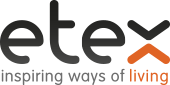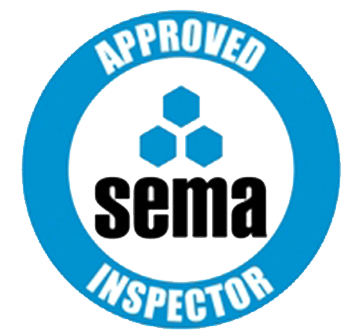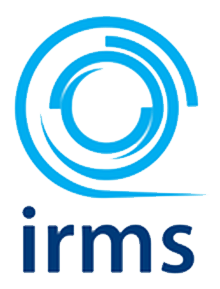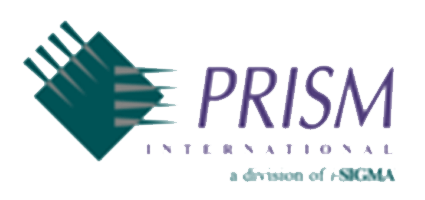 SpecUp - System Specification Wizard
Answer the 5 short questions below to receive your recommended Durasteel system specifications. Hover over the ? icons for a brief explanation.
Question 1/5
Type of system required?
Question 2/5
Fire rating required?
Question 3/5
Fire integrity-only or integrity and insulation?
Question 4/5
Fire attack risk from one side or both sides of the system?
Question 5/5
Blast rating required in addition to fire rating?
Start your project
Tell us about your project. Please complete this form. One of our sales team will come back to you with more details. If you prefer, you can drop us an email.